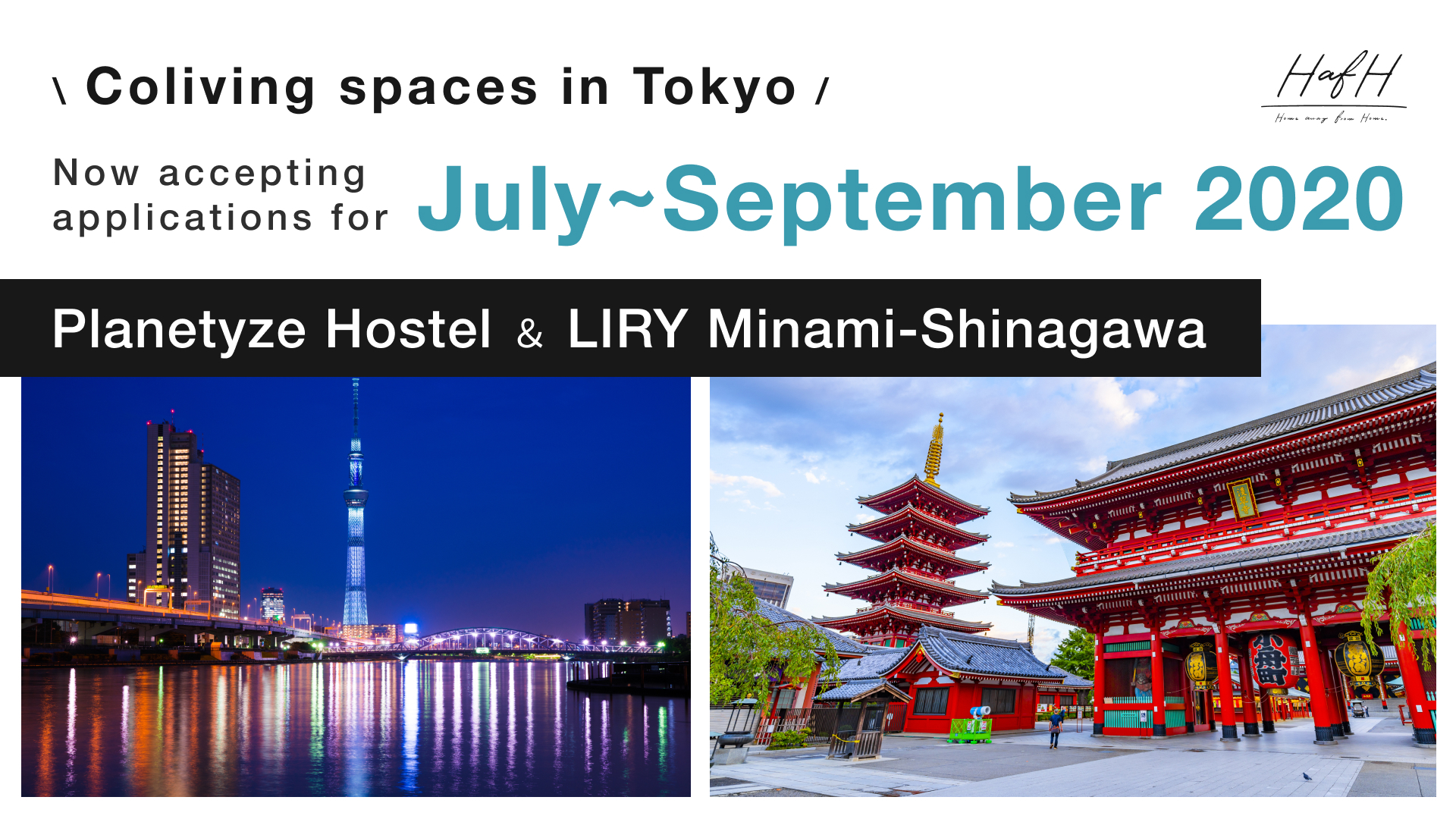 Summer Campaign on now!
In addition to HafH's Coliving Project at our four directly operated coliving facilities in Kyushu, we are also running a Tokyo version! Come and remotely from Tokyo this summer!
There are two coliving facilities to choose from in Tokyo; the "live-in hostel" called Planetyze Hostel located in the Nihonbashi area, and LIRY Minami-Shinagawa, a share house style set-up in the Shinagawa area.
As a special offer for this project, those who apply before June 30, 2020 and live in one of these two facilities on a HafH Coliving (1mth) plan for three months from July to September will receive a 30,000yen Amazon gift card.
Furthermore, if you apply for this campaign and you're joining HafH for the first time, you won't be charged for the month of July!
Check out the information below for more details.

Property 1:Planetyze Hostel
(Higashi-Nihonbashi, TOKYO)
Planetyze Hostel is a 10 story "live-in" hostel in vibrant Higashi-Nihonbashi. Planetyze's great location places it within a 5 minute walking distance of 4 different train stations, including Asakusabashi Station and Higashi–Nihonbashi Station. Good access to Haneda and Narita airports, with both being within an hour's distance from the property by train.
The ground (first) floor is a coworking space set up with high-speed Wi-Fi and plenty of power outlets.
The coworking space is also a café space and a runner's station used by residents and guests of Planetyze, and Tokyo locals. Chill out here with a great cup of coffee or one of the café's delicious protein drinks.
Spacious shared kitchen
Once a restaurant facility, the shared kitchen and dining space has all the bells and whistles you'd find in any pro kitchen!
Buy some local ingredients and cook yourself a feast, or grab some food and have pot luck with other guests and residents.
Rooms
Enjoy time to yourself in our double rooms. The large beds are nice and comfy!
A simple table is set up in each room as well, so you have a private place to work or study from.
Staff(Rich & Haruka)
Rich is Taiwanese and started living in Japan 5 years ago. Rich's Japanese language ability is perfect, but also speaks Mandarin and English. We're planning to have a Taiwanese food night together with those who move in!
Haruka is Japanese, and was living at HafH Goto THE PIER, our new coliving facility in the gorgeous Goto Archipelago (Nagasaki Prefecture), before moving to Planetyze in Tokyo. Haruka also worked in the café at HafH Nagasaki SAI, the first of our facilities, and he loves coffee. Make sure to try his delicious coffee!
Around the Neighborhood
Stylish coffee stands, and famous attractions like Asakusa Kaminarimon Gate and Tokyo SkyTree are among the many things you can see around this part of Tokyo.
On weekends you can read by the Sumida River, get some take out coffee from a nearby coffee stand and go for a scenic stroll, or go drinking at the local izakayas. The area around Planetyze Hostel is perfect for making the most of Tokyo life!
Property2: LIRY Minami-Shinagawa
(Shinagawa area, TOKYO)
LIRY Minami-Shinagawa differs from Planetyze in that it's more of a share house style, suited to long-term stays or coliving. LIRY offers a more relaxed-pace environment in the Shinagawa area. LIRY has everything you need, from furniture to appliances, so all you need to do is move in and enjoy!
Both the 1F and 2F have shared kitchen spaces, so you can cook at home whenever you like. There is also a shared living area with TV and small dining space, plus a coworking office space as well.
Only a 3 minute walk to the closest station, and only two stations away from Shinagawa Station!
There's only a 3 minute walk from Shimbamba Station to LIRY. Once on the train, it's only 2 stations to Shinagawa Station, making access to all over Tokyo really easy.
Use LIRY Minami-Shinagawa as your base to explore and enjoy life in Tokyo!
Furniture & Appliances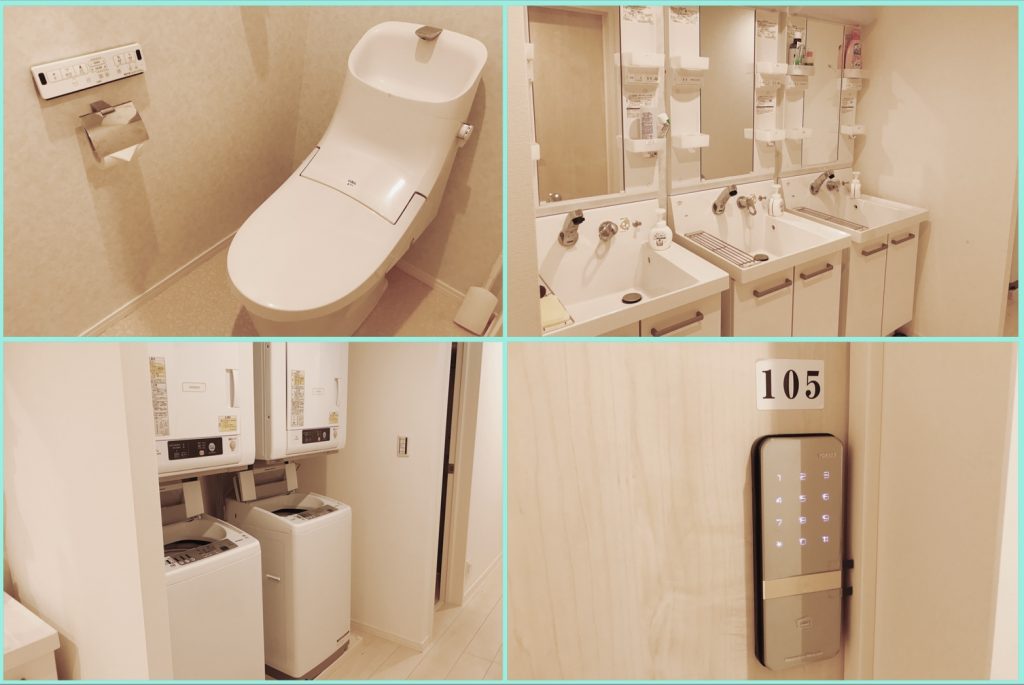 LIRY has all you need furniture and appliance-wise, so you don't need to buy anything to start your new life here!

Bedrooms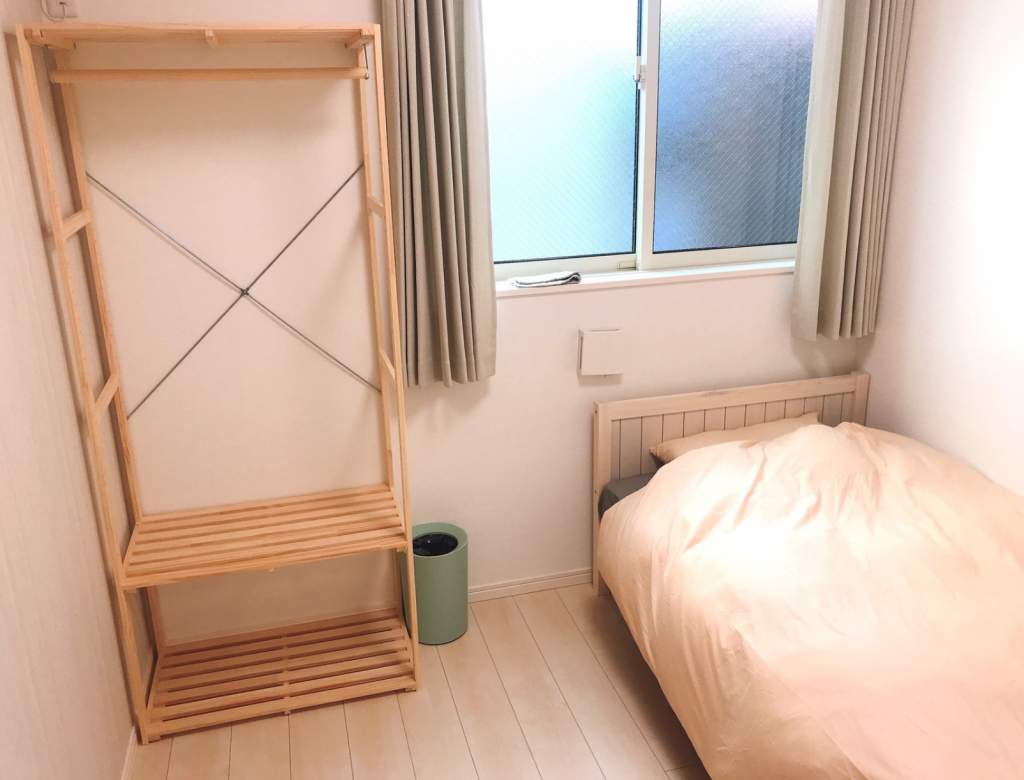 All bedrooms come with a single bed and storage unit. Bedroom doors are secured with an electronic lock and card key system, so you can be sure your belongings are safe and secure.
Each room also has its own air-conditioning unit, so you can keep yourself as warm or as cool as you like.
Around the Neighborhood
The area is really quiet for being in the middle of Tokyo, with mostly houses in the close vicinity. There are plenty of places to go for a stroll particularly along the Meguro River (a must during cherry blossom season!)

There are many convenience stores and small grocery stores within a short walking distance of LIRY, so getting groceries and snacks is not a hassle.
Walk for about 15 minutes to Shinagawa Seaside Station and it's only a two station ride to Odaiba! There's also a very large supermarket at Shinagawa Seaside and a shop that sells foreign food items and wine!
Kita-Shinagawa Shopping Arcade and Aomonoyokocho are within a 10 minute walk, so that means plenty of restaurants and shops near by. There are some coffee shops around and even a Japanese tea cafe, so it's a nice place for a laid-back weekend.
The pistacchio ice cream from Patisserie SLier and ramen from Ajimaru come highly recommended by one of our Tokyo staff.
If you come for a house inspection, will give you recommendations and information about the local area.
LIRY Manager – Yukie
Hi! I'm Yukie, manager of LIRY Minami-Shinagawa!
I don't live on site, but if you want to come for an inspection or if you have any issues while living at LIRY I'm happy to help. If you have any doubts or concerns before moving in, please feel free to ask me anything!^^
About the campaign
By living at either LIRY or Planetyze for three months between July and September on a HafH Coliving Plan, you receive the following benefits.
About HafH Coliving (1mth) Plan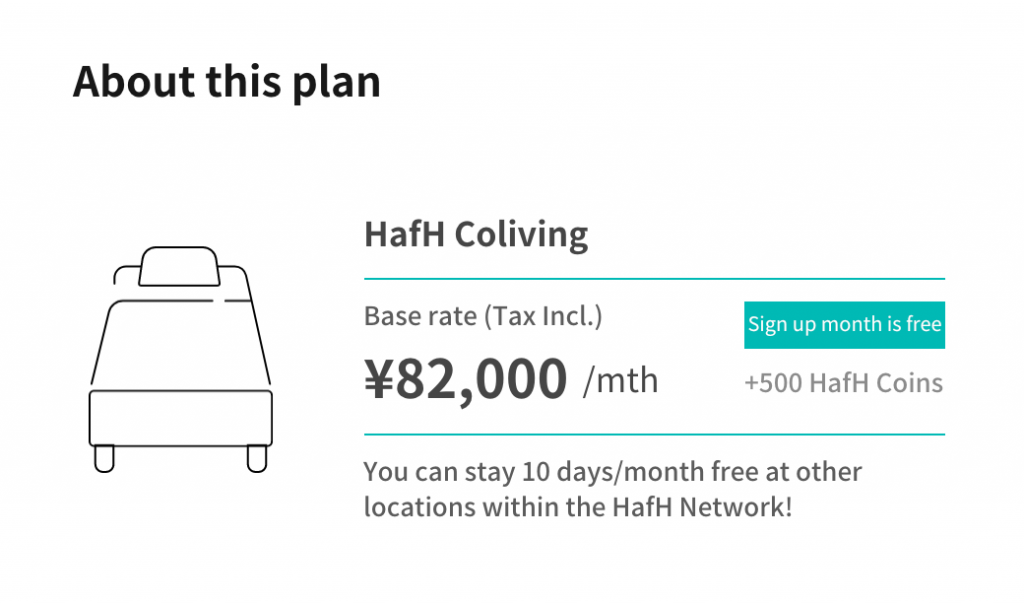 ・Monthly subscription fee (rent) 82,000yen(includes Wi-fi・security deposits, utilities, etc.)
・A room to yourself at your "base location", plus 10 stay days to use anywhere in HafH Network (located in every prefecture of Japan, and in 20 countries around the world.)
・You'll be gifted 500 HafH Coins, which you can use to upgrade your room when using your stay days at facilities other than your home base.
Click here for more information
【Benefits】
If you apply and are selected for this campaign during June, your first subscription fee (rent) won't be charged until August 1, even if you move in at the end of June! Basically, you'll get over a month rent-free!

*The monthly membership fee is generally charged on the first day of each month e.g. Rent for the month of August is charged on August 1st.
That means you can stay for 3 months and only pay the monthly subscription fee twice (on August 1st and September 1st)! Furthermore, if you reside at the either HafH property in Tokyo on a HafH Coliving (1mth) plan for the full 3 months, from July to September, you'll receive an Amazon gift card worth 30,000 yen.
(Please Note)
・You will need a valid credit card in order to sign up to HafH
・Once your monthly subscription payment (rent) has been received on September 1st, we will prepare and send out the Amazon gift cards to your selected address. We plan to mail out the gift cards by the final day in September. Please note that any plan changes or mid-term cancelation of your contract will make you ineligible for benefits, including the Amazon gift card.
・Those who are already HafH Neighbors (members) prior to their application for this campaign in June will need to start paying their subscription fee (rent) from July 1st (you will still be eligible for the Amazon gift card.)

Moving in on a monthly basis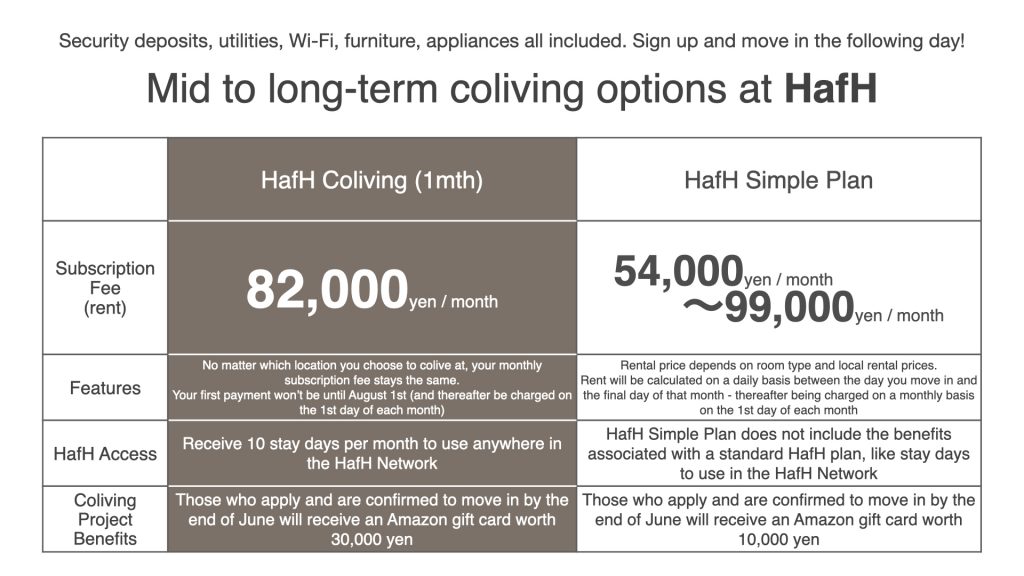 We also offer a no-frills simple plan, where you can move in and stay on a monthly basis. If you're interested in either plan, please enquire on the links below.
Rent and room types at each location are as follows
◇Planetyze Hostel
Dormitory Rooms:34,000yen/mth(incl. all service fees, etc.)
Private Room:from 64,000yen 〜/mth(incl. all service fees, etc.)
◇LIRY Minami-Shinagawa
Private Room:72,000 yen/mth(incl. all service fees, etc.)
【Benefits】
Even if you don't move in on the HafH Coliving (1mth) plan, as a one-off special offer, you can still receive an Amazon gift voucher worth 10,000yen if you apply between June 9 to July 15, 2020 and live in either property for the mentioned three month period.

Application ・Enquiries
【Application】Head to the link below to apply for the Summer Coliving Campaign in Tokyo.
https://form.run/@hafh-tokyo-coliving-0701
【Enquiries】
For enquiries related to this application, fill out the enquiry form on the link below.
https://form.run/@hafh-tokyo-coliving-ask
【Application period】
June 10 to July 15, 2020
PIC:Koura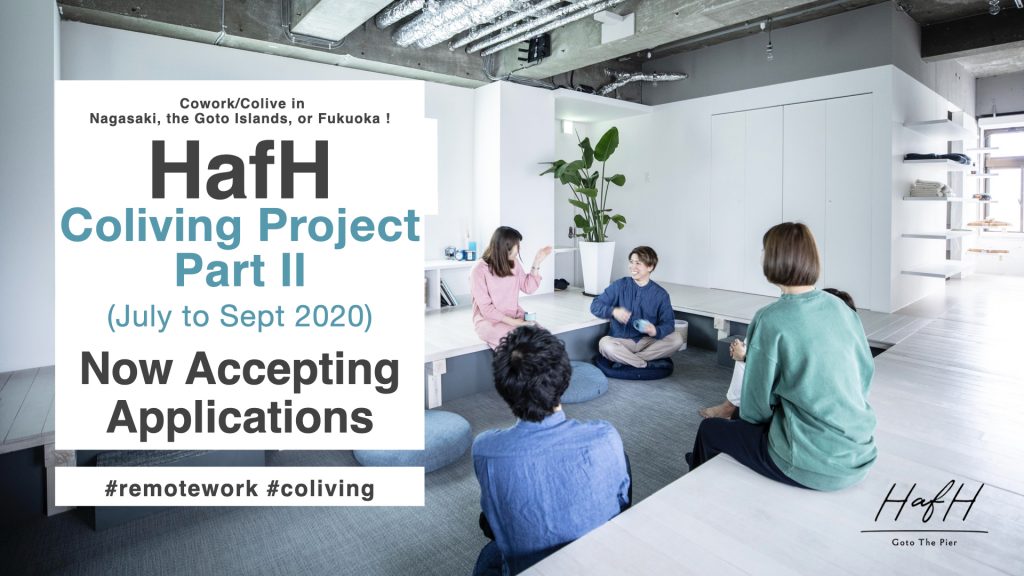 To find out more on the Summer Coliving Project in Kyushu, check out the link below: