More exciting locations added to the HafH Network!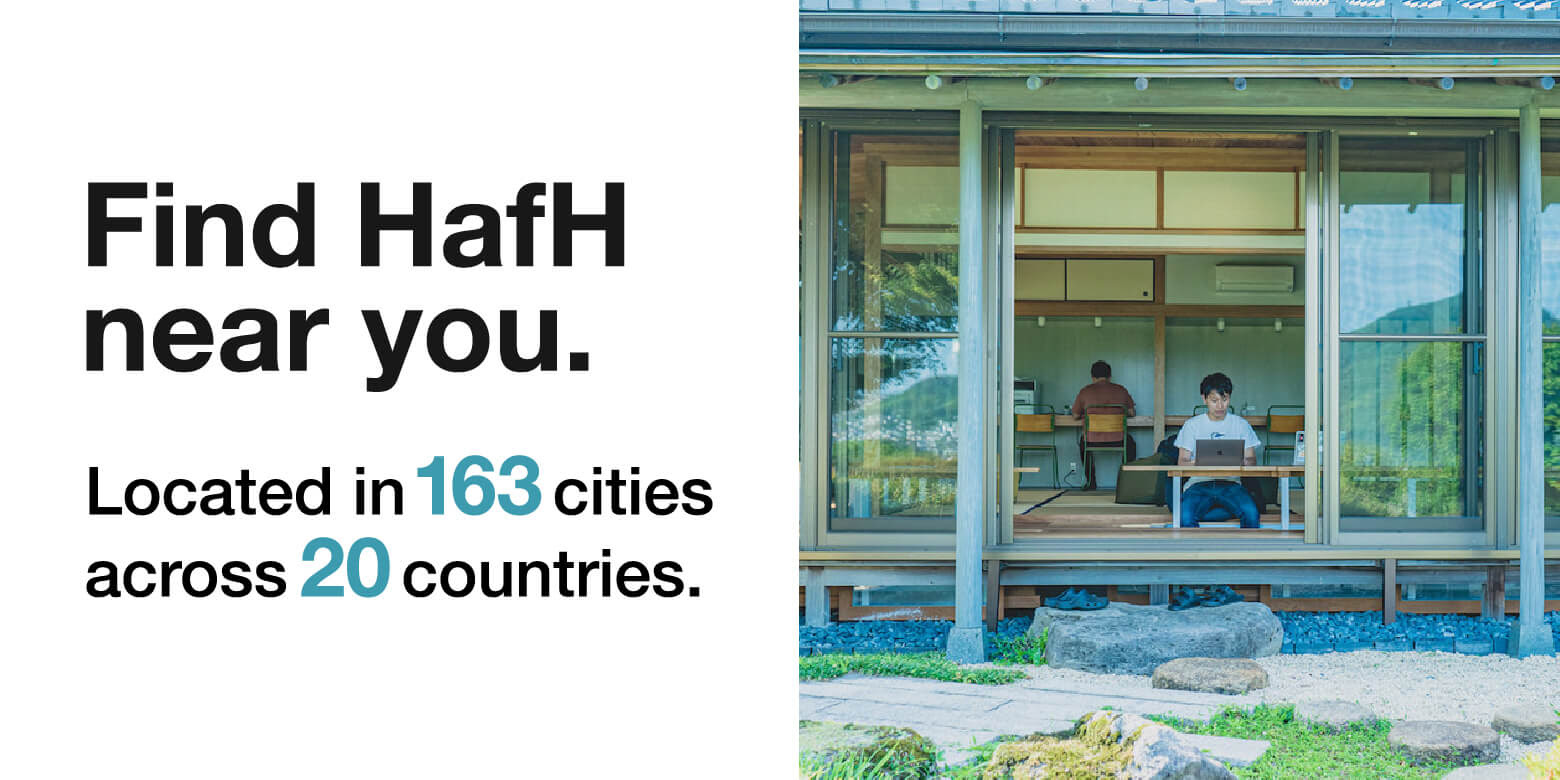 The state of emergency that was in place due to COVID-19 has now been lifted, and life is slowly returning to normal – although long distance travel is perhaps still a little while away.
That being said, there's sure to be a large number of us who have just about had enough of being shut inside our houses and are in desperate need of a change of scenery and time to recharge.

This month, we've had another 12 new facilities in Japan, and 7 overseas facilities, join our coworking/coliving and accommodation network. There is now a HafH in 163 cities around the world, and possibly even one in your city! Now's the perfect chance to head out and try HafH for yourself.
There's still a while to go before we can travel to far away lands, so head to your local HafH facility and give yourself that getaway feel.
More HafH locations in TOKYO – a greater selection of facilities in the Kanto region.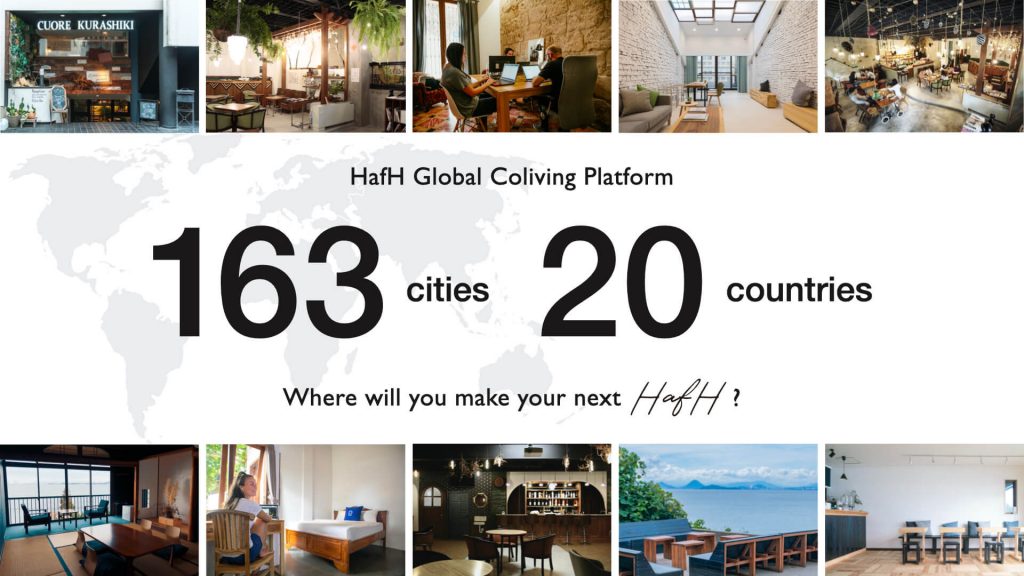 From Tokyo to Shonan, we've added 4 new facilities to our network in the Kanto Region. You can use HafH to work from remotely, or just go for a short getaway. We have facilities in every prefecture across Japan. Check to see what amazing HafH facility is near you!

【Search for your closest HafH here】
Furthermore, we now have a facility in two highly requested countries; one in Spain, and one in South Korea. This means our service is now available in 20 countries! Plus, with this month's new additions, the HafH Network in Taiwan has risen to 35 facilities!
Without further ado, here are the latest amazing facilities to join our global network!
This month's new additions
Domestic (Japan)
Asahikawa Park Guesthouse Asahikawa (Hokkaido)
UNPLAN Shinjuku Shinjuku (Tokyo)
Guesthouse Shinagawa-shuku Shinagawa (Tokyo)
SHIMOKITA HOSTEL Setagaya (Tokyo)
8hotel Fujisawa (Kanagawa Prefecture)
DENIM HOSTEL float Kurashiki (Okayama Prefecture)
CUORE Kurashiki Kurashiki (Okayama Prefecture)
Guest House Diphylleia Grayi Hatsukaichi (Hiroshima Prefecture)
WeBase Hiroshima Hiroshima (Hiroshima Prefecture)
WeBase Takamatsu Takamatsu (Kagawa Prefecture)
WeBase Hakata Fukuoka (Fukuoka Prefecture)
Goto Backpackers POLE Shinkamigoto (Nagasaki Prefecture)

Overseas
Sun and Co. Coliving | Coworking | Community Alicante (Spain)
Seoul Nooks Seoul (South Korea)
Flip Flop Hostel – Jiufen New Taipei City (Taiwan)
Adagio Reindeer San Yi Miaoli County (Taiwan)
Meander 1948 Taipei (Taiwan)
7days4seasons Nantou County (Taiwan)
Deer Traveler Hostel Nantou County (Taiwan)
▼Follow us on Instagram▼
HafH | Global Coliving Network (@hafhglobal) • Instagram photos and videos