New properties join HafH!【June 2020】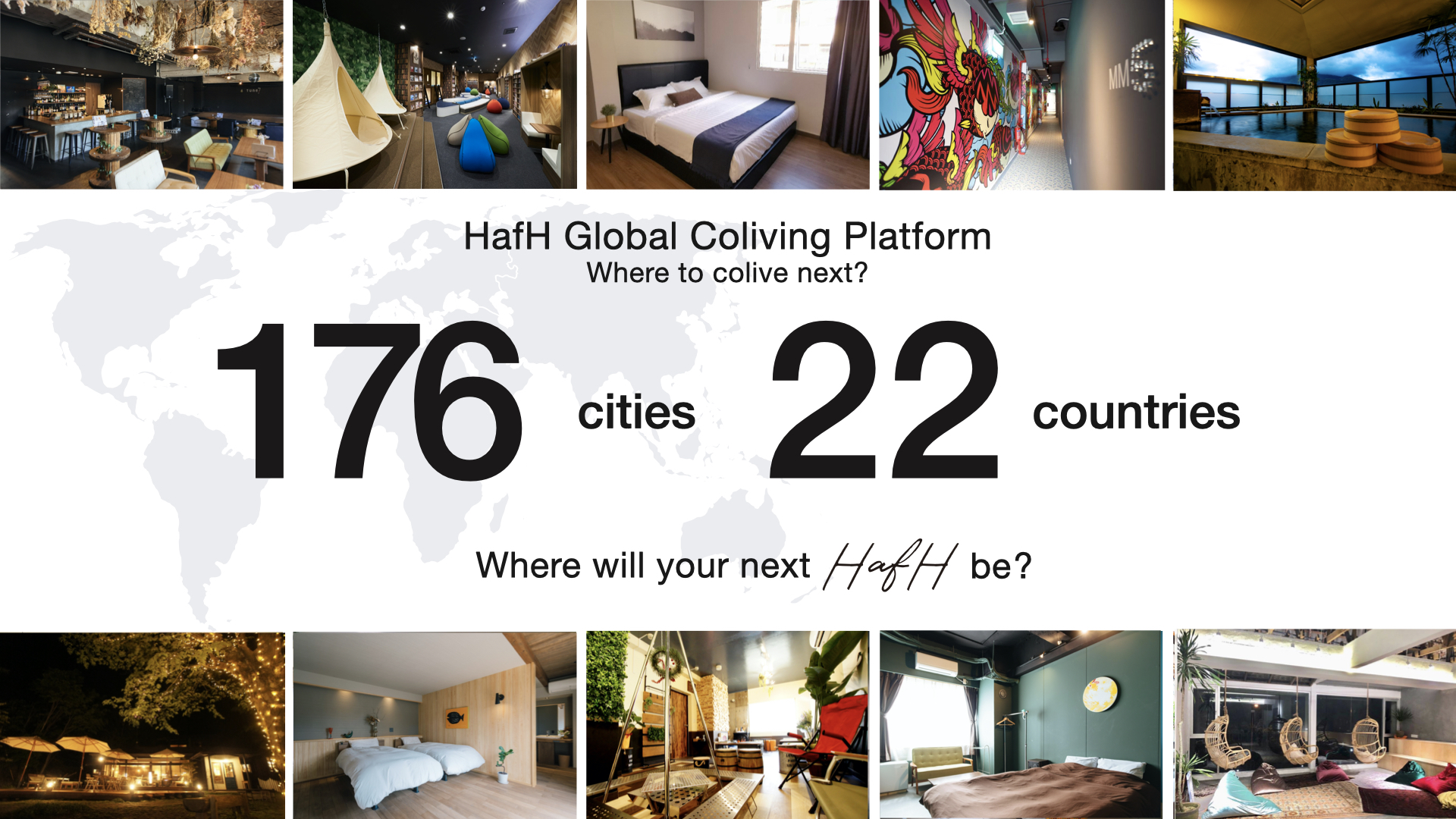 This month (June) we have had another 17 domestic (Japan) properties and 10 overseas properties join the HafH Network! This means Neighbors (members) now have access to stay at properties in 176 cities around the world!
Signing up to HafH's subscription coliving service means you get access to the 277 properties in 176 cities across 22 countries! So the big question is, where will you colive next?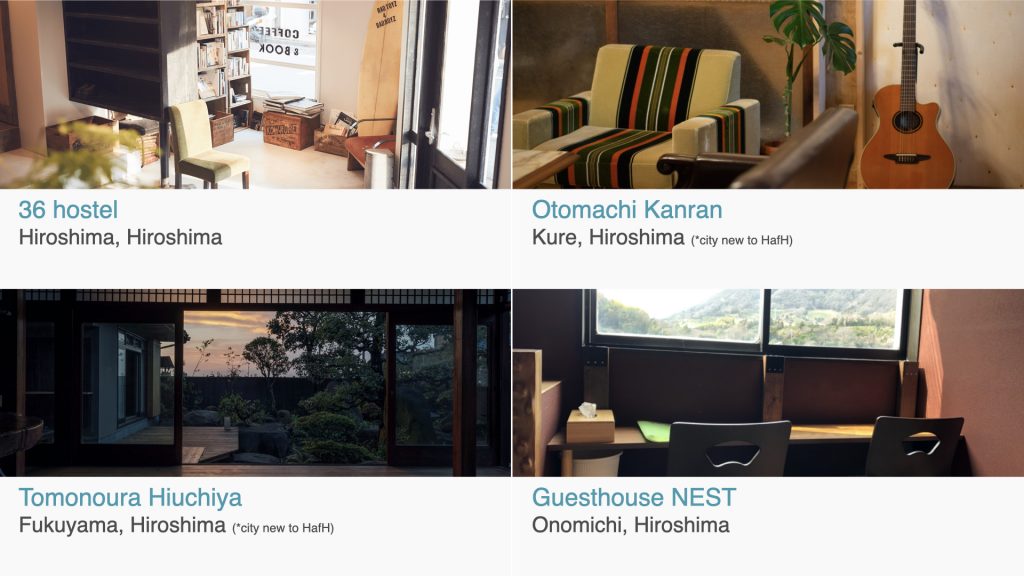 【Domestic – JAPAN】
HafH is now available in Onomichi, Fukuyama, and Kure in Hiroshima! Why not work remotely from the western side of Japan this summer?
As of this month (June), we have properties in 7 new cities in western Japan available for HafH Neighbors to use, especially in Hiroshima where we have 5 new properties. These amazing places are great for those just wanting a little getaway, or even a staycation for Hiroshima locals. We also have properties that feature their own hot springs!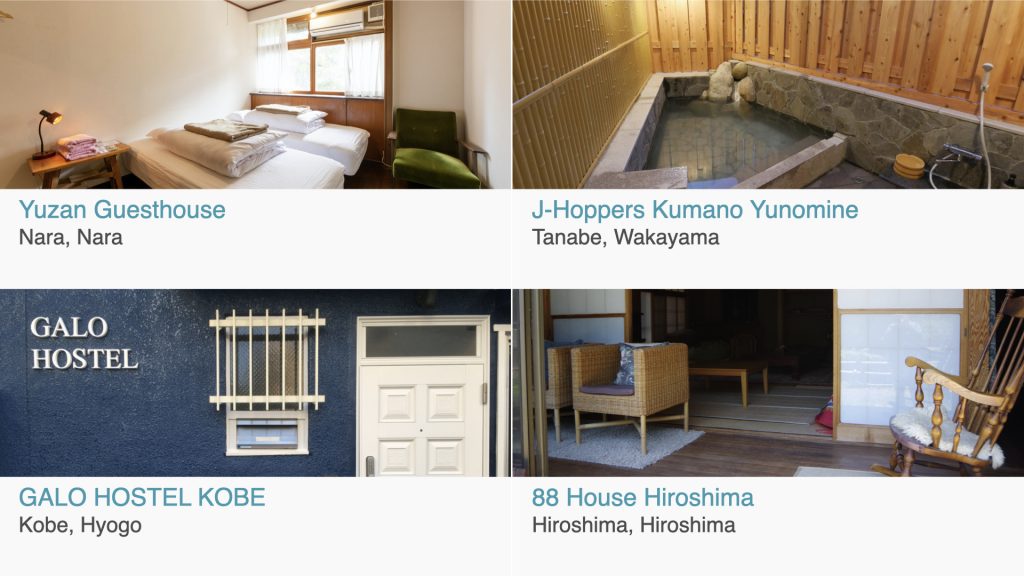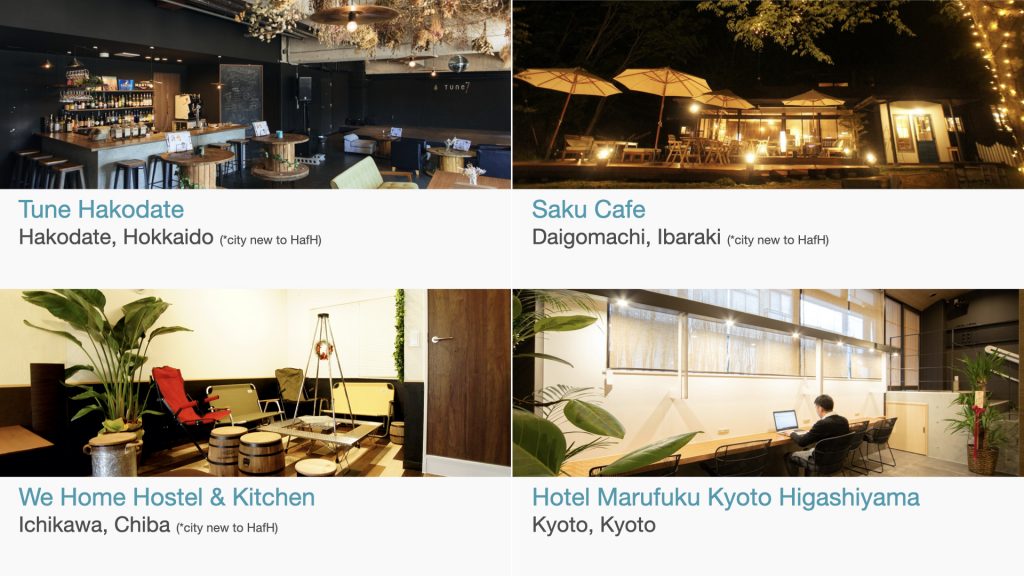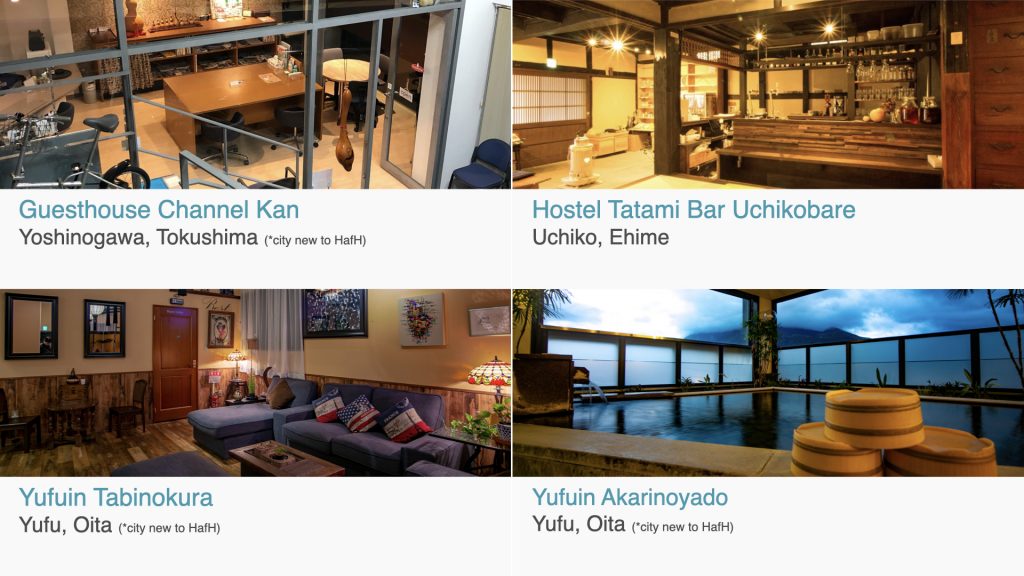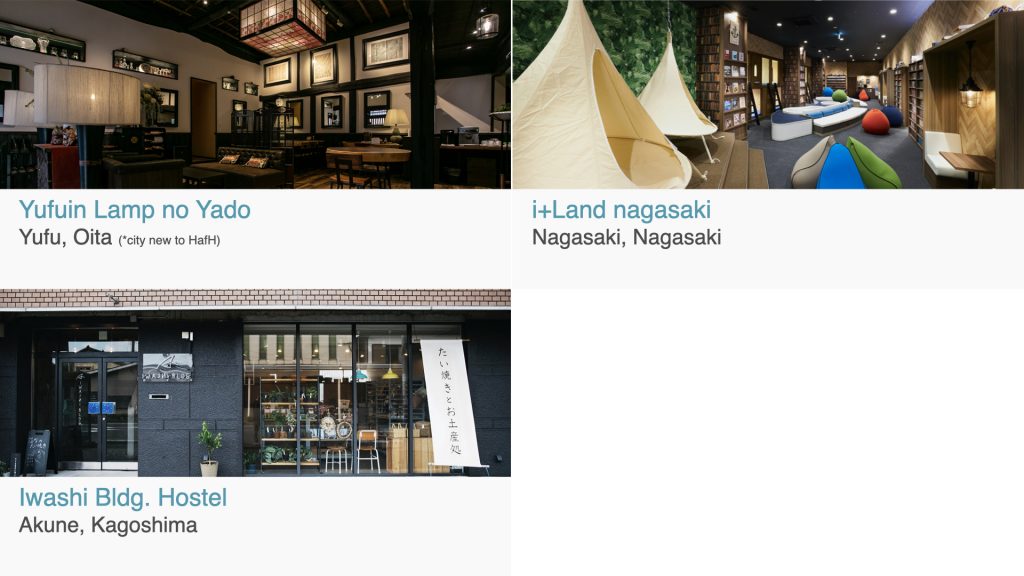 ※Domestic – JAPAN We now have HafH in 7 new cities!!
・Hakodate (Hokkaido) ・ Daigomachi (Ibaraki)
・Ichikawa (Chiba) ・Kure (Hiroshima)
・Fukuyama (Hiroshima) ・Yoshinogawa (Tokushima)
・Yufu (Oita)
HafH is in Yufuin, famous for its hot springs!
Just search where you want to go and make a booking!



【To search for your next HafH stay, click on link below】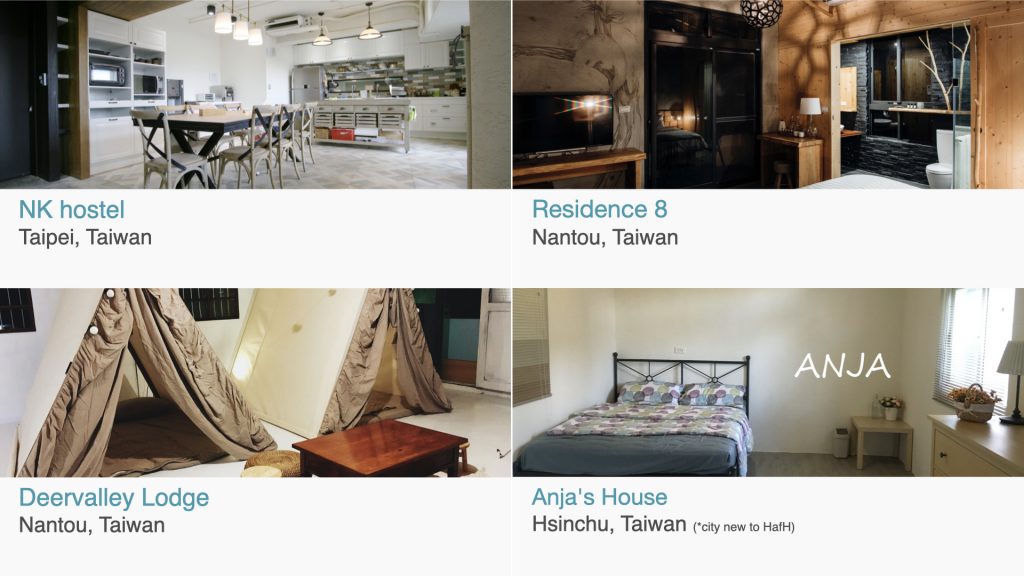 【Overseas】
There are now 40 HafH locations in Taiwan! Plus, HafH has arrived in Singapore and Laos!
HafH has arrived in Laos and Singapore, with properties from both countries joinging our network this month. HafH Neighbors also have access to 40 properties across 15 cities in Taiwan!
While international travel is difficult at the moment, we hope you keep an eye on our website to find out what new locations and properties will be added to HafH each month!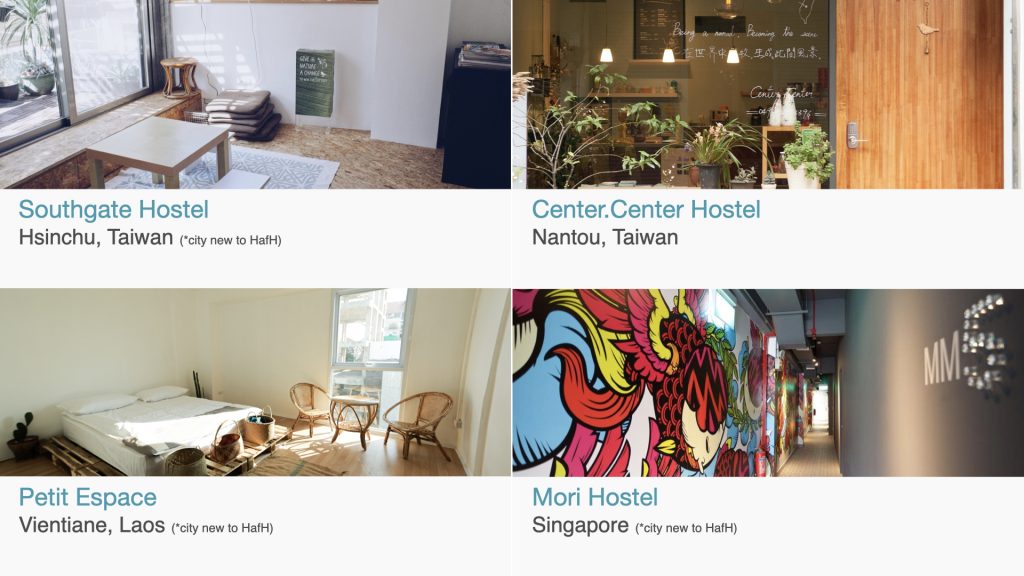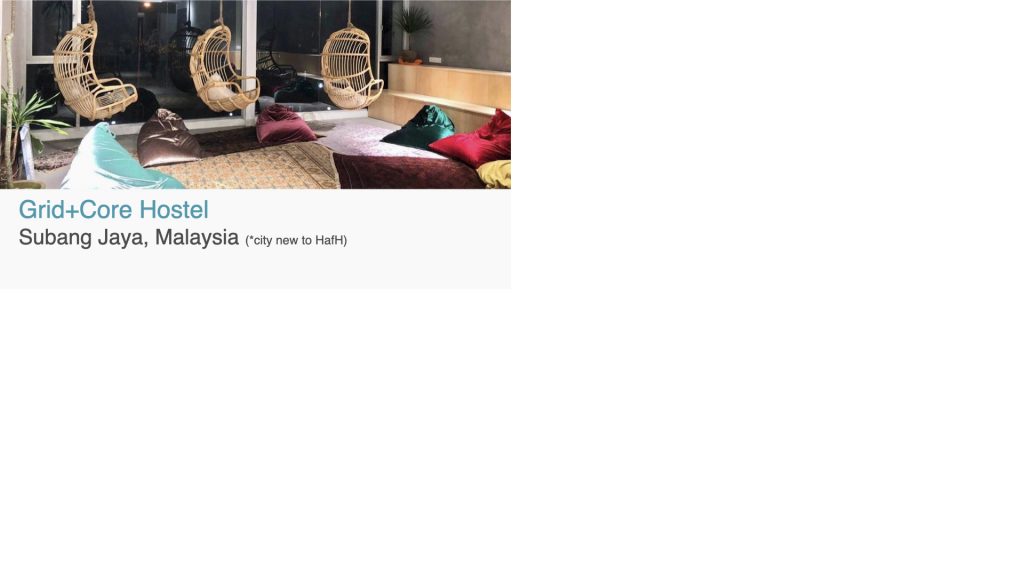 To read more about each of these properties, click on the relative link below.
【JAPAN】
Tune HAKODATE Hostel & Music Bal Hakodate, Hokkaido
Saku Cafe Daigomachi, Ibaraki
We Home~Hostel & Kitchen Ichikawa, Chiba
Hotel Marufuku Kyoto Higashiyama Kyoto, Kyoto
Yuzan Guesthouse Nara, Nara
J-Hoppers Kumano Yunomine Guesthouse Tanabe, Wakayama
GALO HOSTEL KOBE Kobe, Hyogo
88 House Hiroshima Hiroshima, Hiroshima
36 hostel Hiroshima, Hiroshima
Otomachi Kanran Kure, Hiroshima
Tomonoura Hiuchiya Fukuyama, Hiroshima
Guesthouse NEST Onomichi, Hiroshima
Guesthouse Channel Kan Yoshinogawa, Tokushima
Yufuin Tabinokura Yufu, Oita
Yufuin Akarinoyado Yufu, Oita
Yufuin Lamp no Yado Yufu, Oita
  i+Land nagasaki Nagasaki, Nagasaki
(*The below properties became part of HafH in April, 2020)
Hostel Tatami Bar Uchikobare Uchiko, Ehime
Iwashi Bldg. Hostel Akune, Kagoshima
【OVERSEAS】
NK hostel Taipei, Taiwan
Residence 8 Nantou, Taiwan
Deervalley Lodge Nantou, Taiwan
Anja's house Hsinchu, Taiwan
Southgate Hostel Hsinchu, Taiwan
Center.Center Hostel Nantou, Taiwan
Petit Espace Vientiane, Laos
Mori Hostel Singapore
Grid+Core Hostel Subang Jaya, Malaysia



▼We're on Instagram! Check us out and follow!▼
HafH | Global Coliving Network (@hafhglobal) • Instagram photos and videos