HafH Fukuoka THE LIFE Spring Coliving Campaign!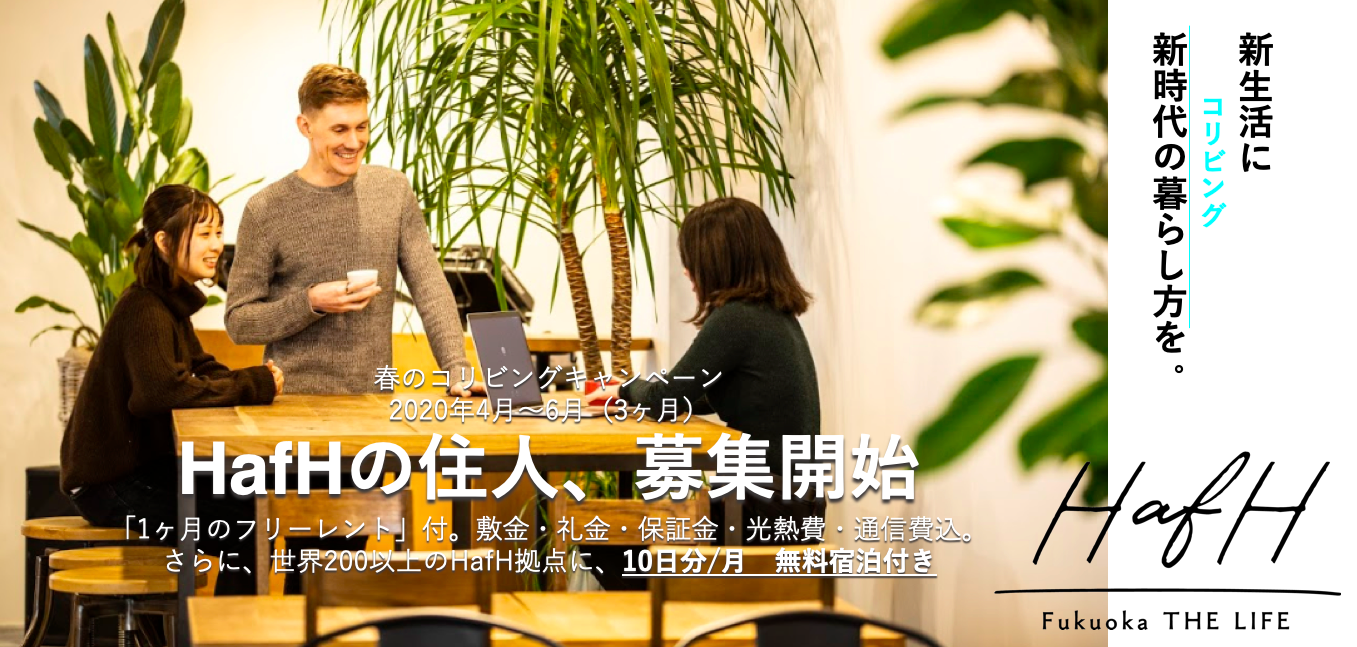 Round one of our Spring Coliving Campaign has begun! Come and live at our flagship facility in lively Fukuoka City!

From this April, why not try coliving for yourself?

For a period of 3 months, from April to the end of June, you can stay at HafH for the special price of ¥54,000 per month, with your first month rent free! The regular monthly subscription fee is ¥82,000, so this is huge saving! Security deposits, Wi-Fi, utilities, breakfast, etc. are all included in the monthly subscription fee.
Furthermore, this price also includes 10 stay days per month to use anywhere within our global network! You could stay at HafH Fukuoka THE LIFE during the week, and stay somewhere else for a little weekend getaway! This is a lifestyle that allows you more freedom to live and work in way that suits you!

A base for coliving & coworking in the heart of Fukuoka City!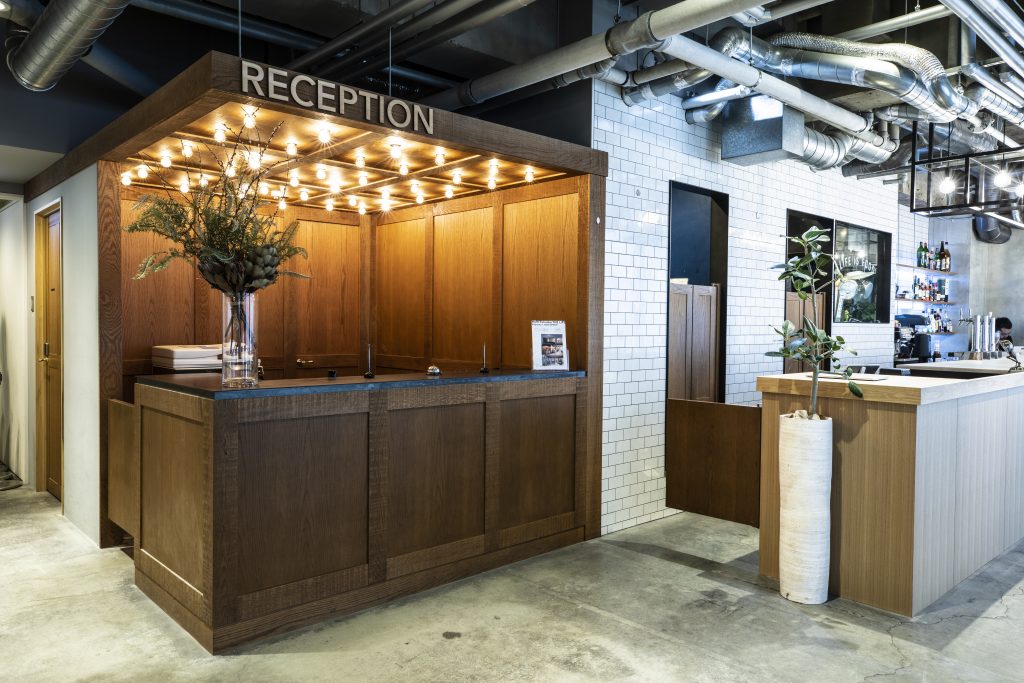 Concept: A place where people from all walks of LIFE can meet and interact
Diversity is a good thing. There are many different lifestyles, working styles, thinking styles… all are welcome here.
We want people from all walks of life to come and stay at HafH! You can come to HafH for a change of scenery while you work, pop in for a coffee, or even stop by during your morning run! We're a great choice for those planning to visit Fukuoka or for those using Fukuoka as a hub to get to others parts of Kyushu, or on to Asia. We aim to create a warm and welcoming place that makes you feel as though you want to say "I'm home!
HafH Fukuoka The LIFE
① Grand Re-opening on February 1, 2020
Renovated and reopened at the beginning of February this year, we've added a premium dormitory! While still being a dorm style room, the premium dormitory offers added privacy, plus we've carefully selected high quality airwave mattresses and pillows to make your stay even more comfortable.

Furthermore, Wi-Fi is available for free throughout our facility.
The café lounge on the first floor also has desks with power outlets, so you can get your work done unhindered.

② The Perfect Location
HafH Fukuoka THE LIFE is super conveniently located right in the heart of amazing Fukuoka City! We are within walking distance of Hakata Station, the Tenjin shopping district and Nakasu nightlife area. Canal City, a famous shopping center, is about a 1 min walk away, and popular sauna facility WELLBE is right next door.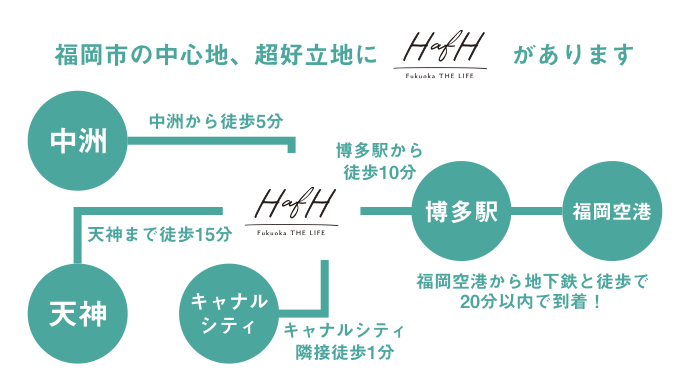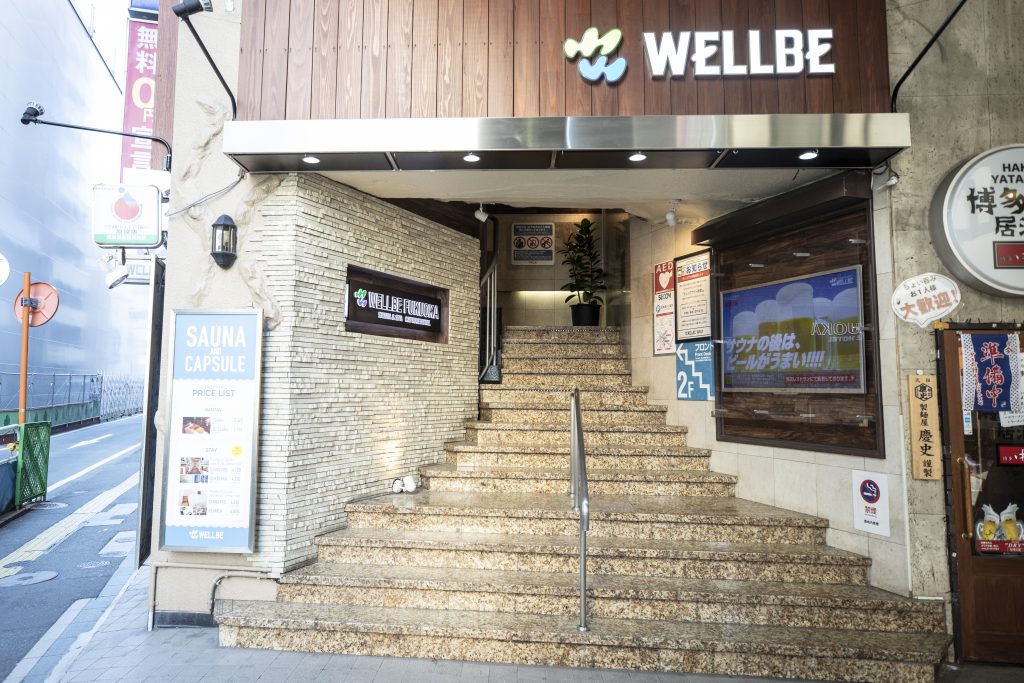 Popular sauna facility WELLBE is right next door!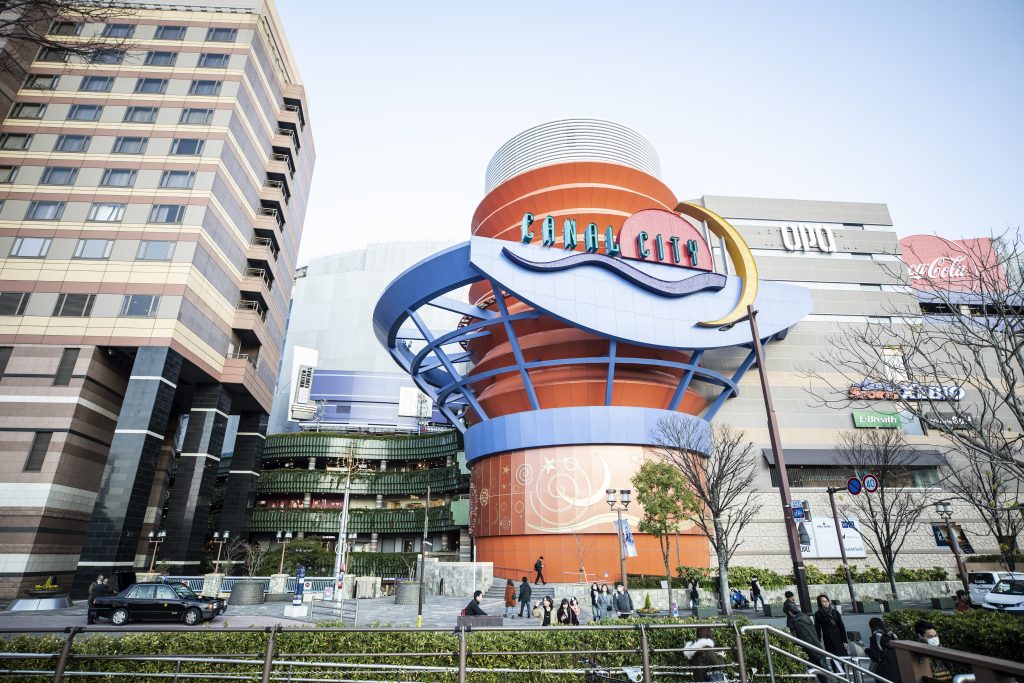 Only one minute walk to the famous Canal City Shopping Center!
③ Coworking space & Share office The
Company
The Company is a coworking space and share office located inside the same building as HafH Fukuoka THE LIFE.
(This campaign does not include use of The Company's spaces. To use The Company, separate fees apply.)
For more information, feel free to ask the staff at HafH Fukuoka THE LIFE, or contact us at info@kabuk.com
HP:https://thecompany.jp/multi-location/hakata/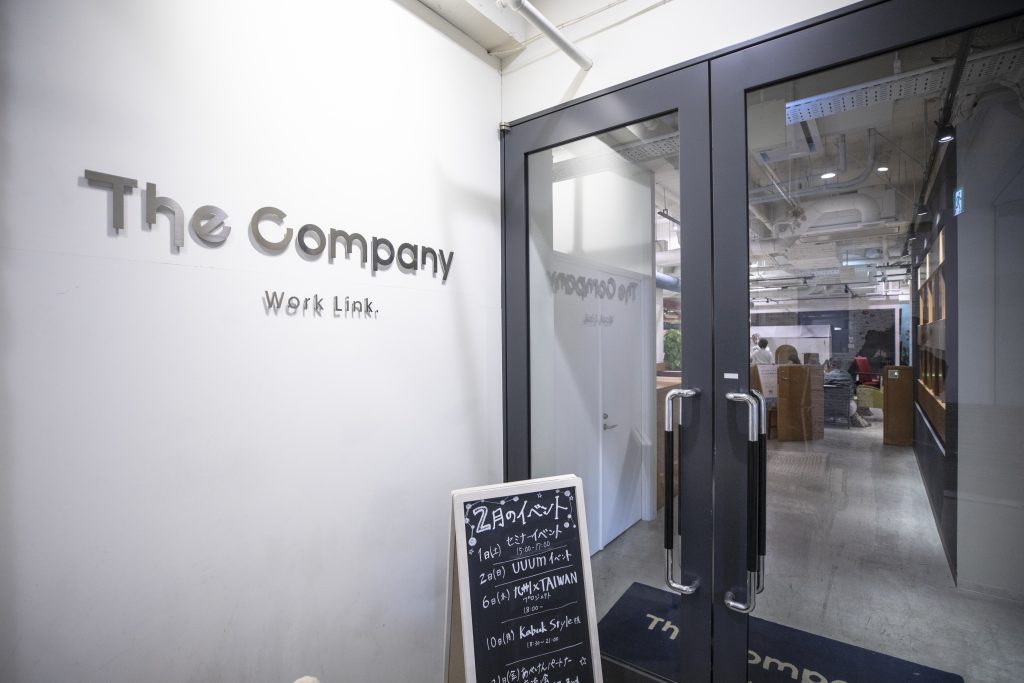 ④ Breakfast or lunch at the Café & Bar
While there is no doubt the coffee served up at our café is amazing, it's not just about the coffee. We also offer delicious breakfast and lunch options! As the café turns into a bar in the evening, you can enjoy beer and cocktails!
Strike up a conversation with people from both out of town or overseas! Experience a lifestyle that offers something more exciting than living alone in a small one-person apartment!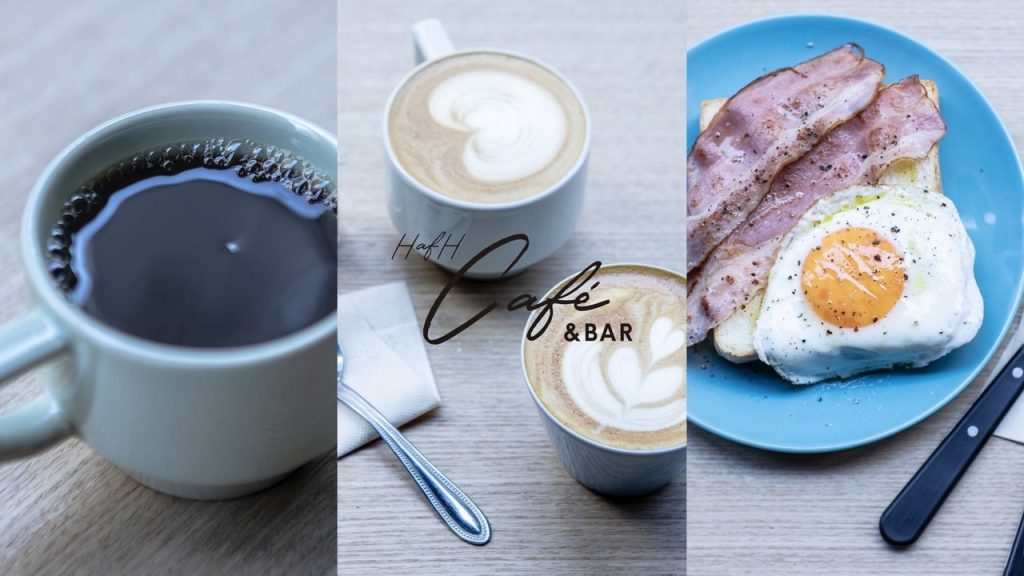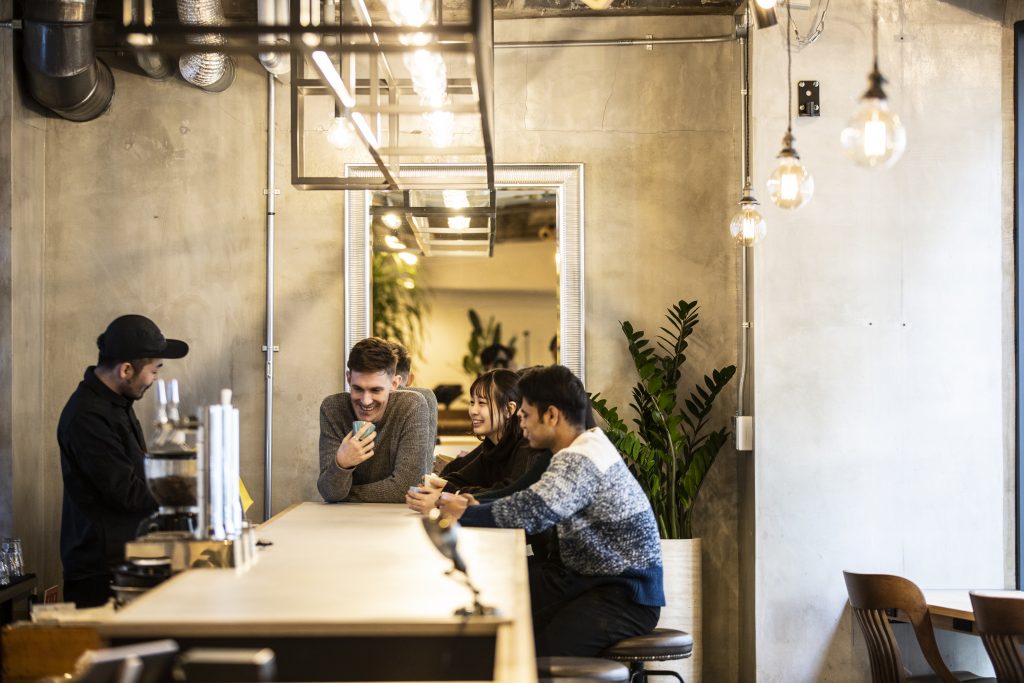 Campaign Details

【Application Period】
Until Wednesday, April 22, 2020

【Stay Period】
April through to Tuesday, June 30, 2020
※For those wanting to continue their stay from July onwards, normal HafH plan rates apply.

【Conditions of Application】
Anyone, regardless of age, gender, nationality, sexual orientation, religion, etc., can apply.
Those who have the minimum communication skills required to live in a shared environment.
【Available rooms】

① Private Room(Double):Limited to 5 people
Completely booked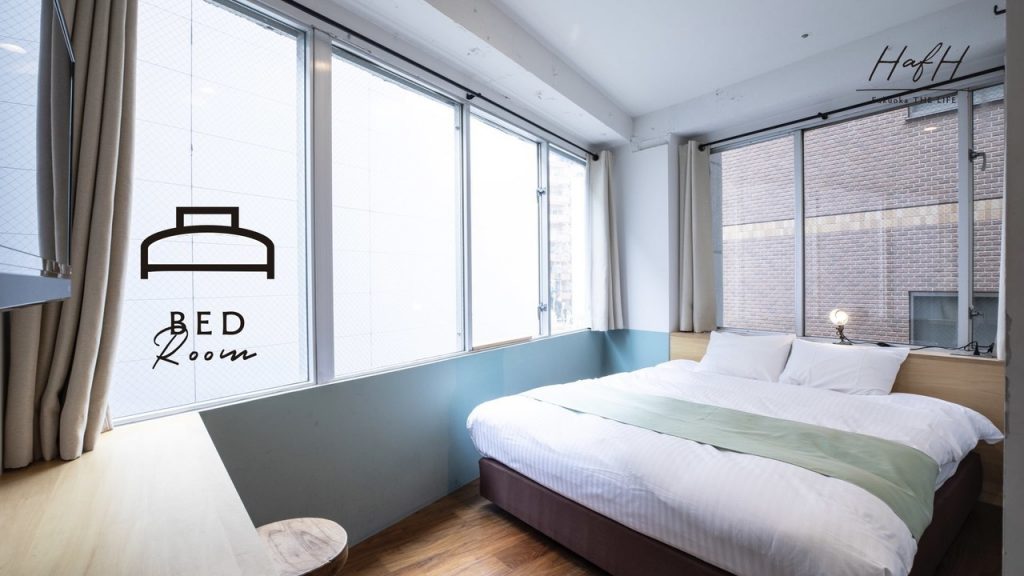 ② Premium Dorm:Limited to 5 people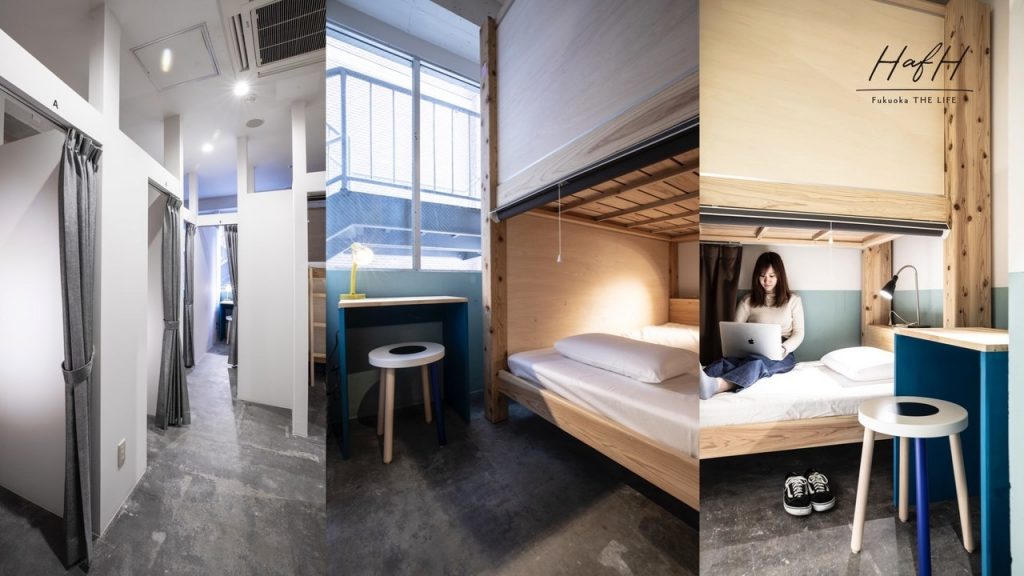 ※For groups of 11 people and up, we will provide standard dormitory rooms.
【After you've lodged your application】
① Reserving available rooms
You will receive an email from the person in charge detailing what rooms are available.
Please reply to this email to let us know whether or not you will accept.

② Signing up for HafH Coliving plan
Those who are not yet HafH Neighbors (members) will need to complete the online registration on our website.
Once you've signed up, HafH support staff will change update your plan.

③ When can I move in?
Any day after April 1, 2020
【How to apply】
Please click on the below link and fill out the online form.
https://docs.google.com/forms/d/e/1FAIpQLSf2YAWlYUr84dnFkD-xvKvbcwgzCPdmdlpde9mmOmqWIn8zAA/viewform